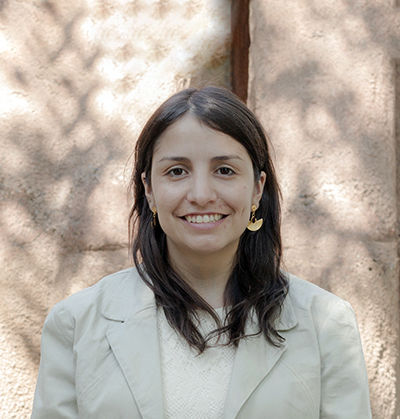 Isabel Hilliger
Subdirectora de Evaluación, Medición y Calidad. Dirección de Educación en Ingeniería. Escuela de Ingeniería UC.
Esta dirección de correo electrónico está siendo protegida contra los robots de spam. Necesita tener JavaScript habilitado para poder verlo.
Grados Académicos
Doctora de Ciencias de la Ingeniería, Ciencias de la Computación, Pontificia Universidad Católica.

Master of Arts (M.A), Policy, Organizations and Leadership Studies, Graduate School of Education, Stanford University, Estados Unidos.

Ingeniera Civil en Biotecnología, Pontificia Universidad Católica.
Proyectos de Investigación
2023 - 2026. Understanding student workload in higher education programs using learning analytics. Proyecto FONDECYT Iniciación N° 11230827. Investigadora Principal.

2023 - 2026. Learning Analytics solutions to support On time Feedback. Programa STIC AMSUD. Coordinadora de Proyecto Sudamerica C.

2022 - 2026. Mapping the boundaries of science and engineering PhD Education in the global south. FONDECYT Regular N°1220839. Co-Investigadora.

2022 - 2026. Núcleo Milenio Experiencia Estudiantil en Educación Superior. Financiado por ANID. Investigadora Joven.

2017 - 2020. Building Capacity to Use Learning Analytics to Improve Higher Education in Latin America (LALA). Proyecto Erasmus + Nº 586120-EPP-1-2017-1-ES-EPPKA2-CBHE-JP. Investigadora.

2017 - 2020. Studying MOOC-based Hybrid Learning Initiatives: Analyzing Curriculum Alignment and Institutional Implications. Proyecto MISTI Global Seed Funds. Investigadora.