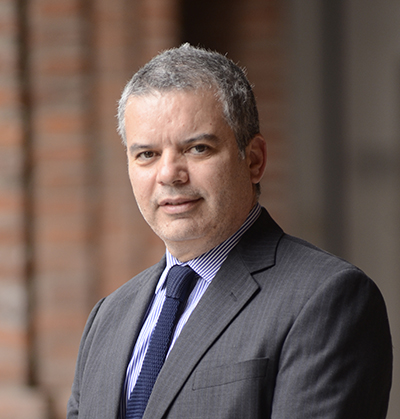 Ernesto Treviño
Profesor Asociado, Facultad de Educación UC.
Director del Centro UC para la Transformación Educativa (CENTRE UC).
Esta dirección de correo electrónico está siendo protegida contra los robots de spam. Necesita tener JavaScript habilitado para poder verlo.
Grados Académicos
Doctor en Educación, mención en Administración, planificación y política social, Harvard University, Estados Unidos.
Magíster en Política Educativa Internacional, Harvard University, Estados Unidos.
Licenciado en Economía del Instituto Tecnológico y de Estudios Superiores de Monterrey, México.
Proyectos de Investigación
2018 - 2020. Sistema escolar chileno y el desarrollo de resultados cívicos. Formas de implementación, mecanismos de recontextualización de la política educativa e influencia de la escuela en el conocimiento, actitudes y participación cívica de los jóvenes. Fondecyt Regular. Investigador principal.

2017 - 2020. Center of Studies for Educational Justice. PIA-Conicyt. Principal Researcher of the pedagogical inclusion line.

2015 - 2017. Grouping of students within the school and educational practices. Institutional and pedagogical devices developed by establishments with high levels of school effectiveness in closing learning gaps. Fondecyt Regular. Investigador Responsable.

2015 - 2017. Academic ordering within the establishments of the Chilean school system: Magnitude, causes and effects. Evidence for public policies. Fondecyt Regular. Coinvestigador.

2015 - 2017. The resources and capacities as explanatory factors of the quality, performance and impact of early childhood education establishments in Chile. Fondecyt Regular. Investigador.